Legendary LAN 2019 is November 15-16, 2019 (7PM-7PM)
Registration is now Open!
create an account
To register for the LAN, you will need a site account. If you already have one, skip this step. Easily create one with the front end registration form – click "Register" above.
Register for the event
Navigate to the event page (or click here), and click "Join Now." Scroll down a bit on that page to find all the details and information about the event listed. Your request to register will remain in pending status until seat is selected and payment received (see below steps).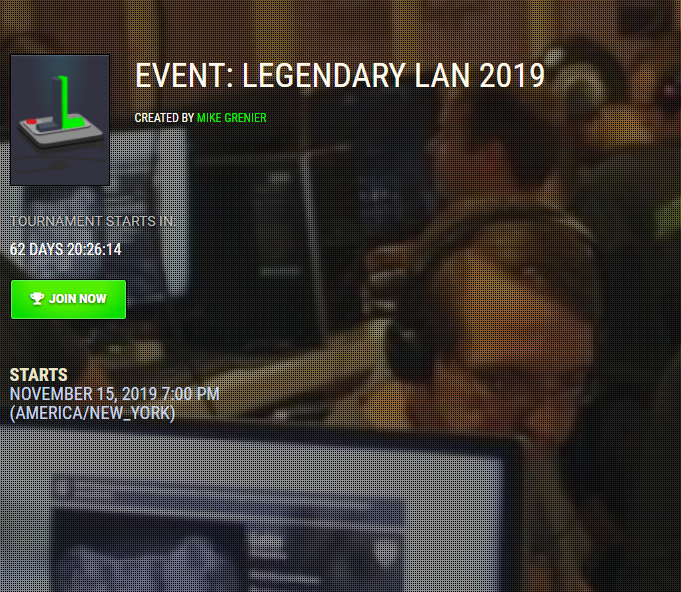 Pre-Pay Registration Fee
Navigate to the store and select LAN Registration for purchase (or click here). Pre-Pay, and save $5! We charge a nominal entry fee for covering the cost of LAN – prizes, food, power, and annual costs for the group. NOTE: Once received, your request to join the event in Step 2 will be granted.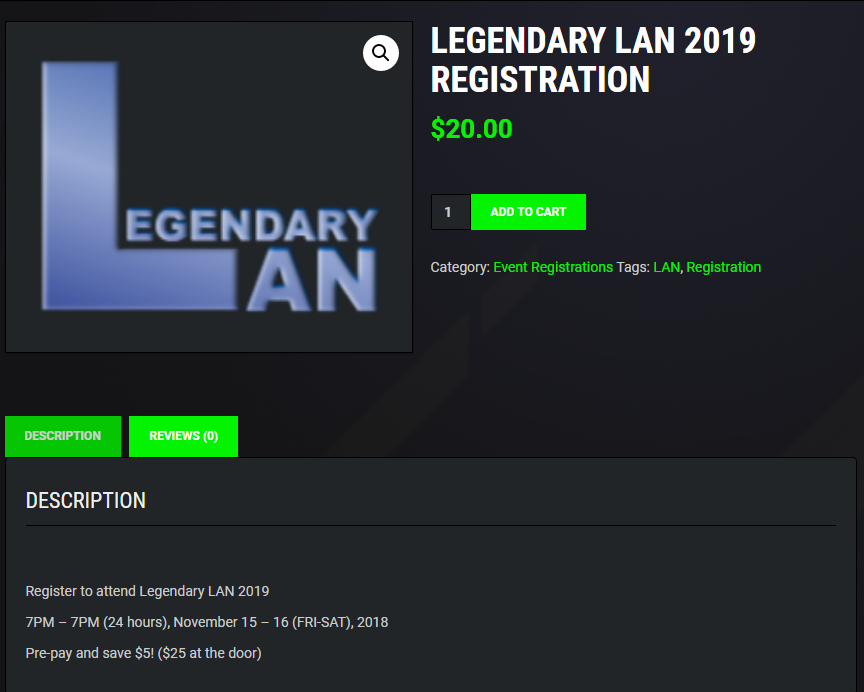 Register for Intranet, Select a seat
Navigate to the LAN Intranet Page (click here) and Register for an Account (see link on left side of page). You will have to create a new login as the site is wiped after each LAN. After registering for an account, pick a seat on the seating page, click "Sit Down". The intranet site will be our go-to during the event.
Tournaments
There are no active tournaments for selected games.
© 2020 Made by Skywarrior Themes.