Legendary LAN 2020 registration open! First Pre-LAN Boiloff Tournament Scheduled for Sunday October 25, 8:30 PM EST
create an account
To register for the LAN, you will need a site account. If you already have one, skip this step. Easily create one with the front end registration form – click "Register" at the top of the page.
Register for the event
Navigate to the event page (or click here), and click "Join Now." Scroll down a bit on that page to find all the details and information about the event listed.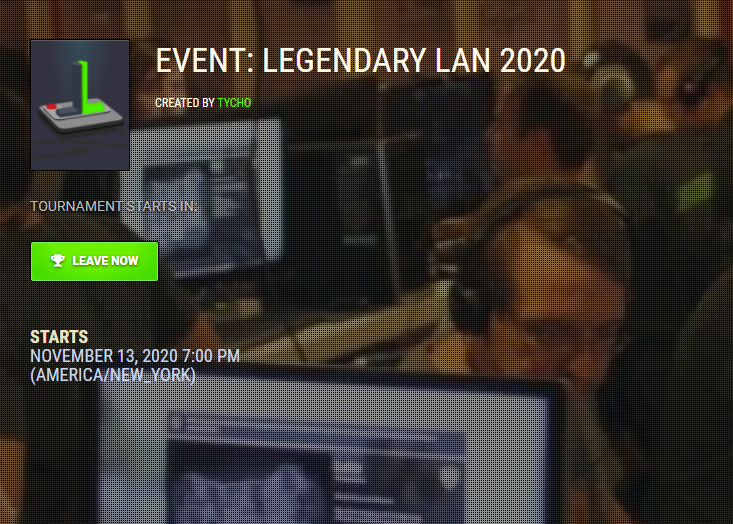 Register for Intranet, Select a seat
Navigate to the LAN Intranet Page (click here) and Register for an Account (see link on left side of page). You will have to create a new login as the site is wiped after each LAN. The intranet site will be our go-to during the event.
Tournaments
There are no active tournaments for selected games.
© 2021 Made by Skywarrior Themes.